Sell Your Car in Jacksonville, FL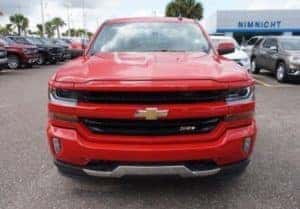 Trying to sell your car in Jacksonville, FL? We have you covered!
Nimnicht Chevrolet is rolling out a complete car-buying solution allowing us to buy your car even if you don't buy one of ours!
Everyone could use a great deal on their next car, so if you need to get a great offer on your current vehicle, then let us appraise it for you.
How Do I Sell My Car?
All you have to do is bring it in to our Chevy dealership in Jacksonville, FL and let us appraise the vehicle. We'll run it through numerous evaluations to check the exterior for dents and dings, the interior for stains and tears, and under the hood for leaks and creaks.
It doesn't take long at all for us to run it through the appraisal process. We'll evaluate the exterior, interior, quality of the engine, any noticeable damage, and we'll give you a fair and accurate estimate for your car.
We love taking in cars, trucks, and SUVs in Jacksonville, so if you're even considering trading in your vehicle, give us a shot. If you think you have a used car you want to sell, Nimnicht Chevrolet may be the place for you.
Why Choose Nimnicht Chevrolet?
We get it. We aren't CarMax and we likely aren't your first thought for where to go to sell your car in Jacksonville – but there's a few great reasons to sell your car at Nimnicht Chevrolet.
Our appraisals are quick, easy, and thorough
You don't have to buy one of our cars, but we'll still buy yours!
We're a trusted car dealership with a long history in the community
Every car is different, but our quotes and evaluation process are fair, fast, and easy!
Contact us today or fill out an initial trade evaluation tool to get started on the path to selling your car in Jacksonville, FL.