Celebrating the Habijax Home Dedication Ceremony
The team here at Nimnicht Chevrolet is fully committed to the Jacksonville community. One of the projects we are most proud of this year is our involvement with Habijax, a Habitat for Humanity group based here in Jacksonville. We provided funds to build two new homes in the area for families in need. Many on our team also helped to construct the homes, putting time and labor towards something that we all respect and support.
The Event & Organization
We were honored to participate in the Habijax Home Dedication Ceremony in late June, which celebrated the creation of homes. The event was held at Edward Waters College and brought out housing advocates and supporters from throughout the region. Nimnicht Chevy was distinguished for its support, but we were happy to share the accolades with the many individuals and groups who helped to make this project such a success.For those who have not heard of Habijax, it's the kind of community organization that spots a problem and then really works to find a solution. The group was founded in 1988, and has served over 2,000 families since then. It's one of the most active Habitat for Humanity groups in the country, and has had a deeply positive impact on the community.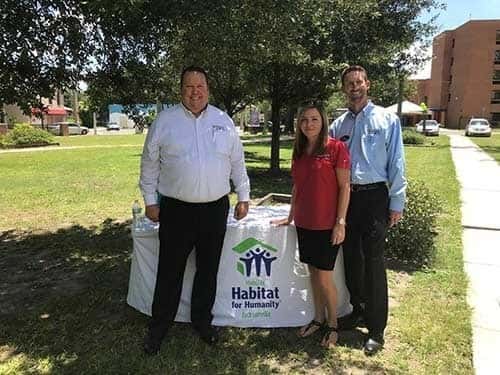 We are eager to work with Habijax in the future, and we encourage all of our readers to get involved as well. It does not matter is you have no tools or experience; you are welcome to support the group financially or to volunteer for one of their building projects. Both are worthy and rewarding ways to give back.
Nimnicht Chevy Is Here for the Jacksonville, FL Community
While we're experts at selling and servicing Chevy vehicles, we want to do so much more than that. We use every resource at our disposal to give back, show our support, assist great causes, and thank the friends and neighbors that have been so loyal to us over the years. Learn about some of the other community events and partnerships with organizations like the Westside Soccer Club, and feel free to contact us to find out how you can get involved.